Save 20% off every order for your first two months.

We pick up your laundry, clean, and deliver it back to your door steps. Below is the different pickup/delivery options and  how it works.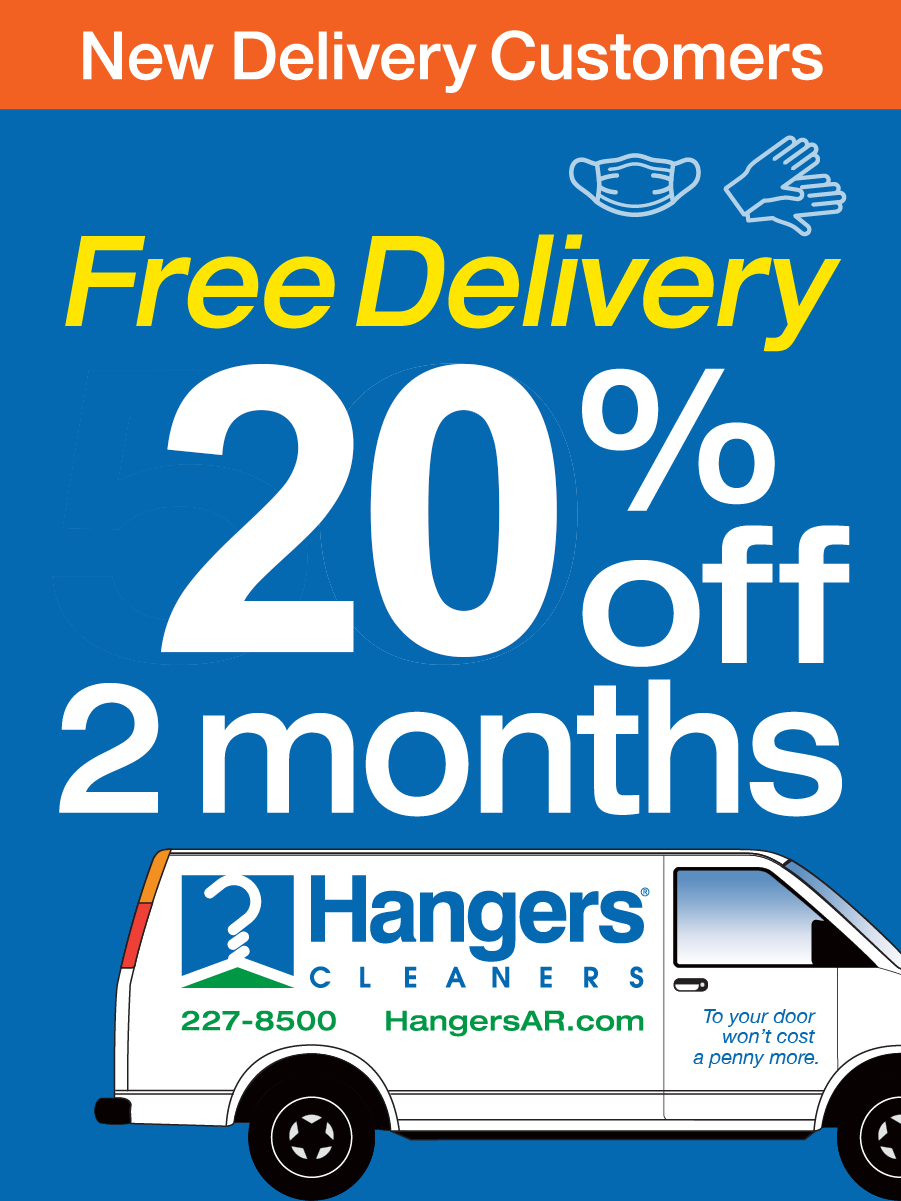 Scheduled
2 set delivery days based on your area of service.
On Call
Login online or on the mobile app to schedule a pickup on your set day or call us at (501) 227-8500.
Delivery Only
Drop off at any location and we'll deliver them to your door on the next scheduled delivery day.
Details & Questions
Once you have registered, you will receive a call from our customer service team by the next day. They will go over the details of service and answer any questions you may have.
Your welcome kit
Your personalized welcome kit will be delivered directly to your home or office. Your kit will include two Hangers blue bags. You may leave your first order in a temporary bag with a note including your name, address and phone.
WE'll pick up
Place your bag at your predetermined location(usually your front door) by 8am on your scheduled delivery day. We will be by twice a week for pick ups and deliveries.
Clean Clothes Delivered
Your clean clothes will be delivered to your door or location of your choice and hung on the door hook provided in your welcome kit. Your cleaning will be billed to your credit card on file or through other billing options.
"Hangers is an Awesome Dry Cleaners. I love that they bag the sweaters separately for easy storage. Everything is nicely pressed and ready to wear. Michael the driver is always a joy to talk with."   – Cindy Fields
 "I've been a regular customer at the Park Hill Location for more years than I can remember. The Hangers employees are very friendly and eager to assist. They know me by name and usually have my cleaning order ready for pick-up when I enter the door. I know, without a doubt, that my business is valued and appreciated. I would certainly recommend Hangers, especially the Park Hill location."  – Charles Green
"Get excellent and fast service. Also makes Santa happy on cleaning his suit, you are on his Good list."  – Bill Lesher
Hangers Locations
Find a Hangers location near you!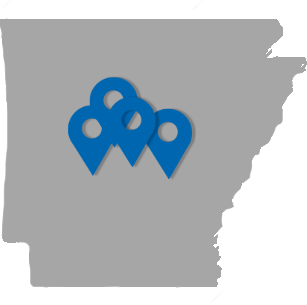 What do I do for my first order?
After signing up online, our customer service team will call and welcome you to our service. We ask that you leave your items accessible for your driver by 8am on the morning of your scheduled service. Items can be left outside your door, with a concierge or in a designated location you've shared with us. If you have received your free Hangers blue laundry bag already, you can simply place the items with any initial instructions in the bag. If you have not yet received your blue bags from us, you can leave your items in any bag of your choice. Please label the bag for Hangers Cleaners. We will return it to you on your first delivery. If you have any questions always feel free to CALL US. We love to talk.
How should I separate my dry cleaning and laundry for pick up?
Simply place all your items in your bag. We follow all care labels and we will sort your items for proper cleaning. If you have items for our wash dry fold service you may place these in a separate bag labeled wash and fold. We will be happy to provide a special Hangers wash and fold bag for your items. You can always leave a note or call us for any special instructions. Tell us once – all items are identified in our system along with any special instructions.
Do I receive laundry bags?
All delivery customers will receive a welcome kit full of cool things along with two personalized laundry bags.
Hangers Cleaners help keep a kid warm in the winter by donating your new or gently used coats to "Coats for Kids."
Hangers will clean, repair, and give the coats to kids in need through the Watershed Project. Giving keeps a child warm, while it warms your heart. We start collecting coats in November each year.
We know that your life is busy. We try to make things a little bit easier for you by offering free dry cleaning delivery and pickup. Yes, that's right. We even include pickup. If you are a returning customer, login here. If you are a new customer, click below to sign up.