Save 20% off every order for your first two months.

We are not limited to physical locations as we also pickup/deliver outside those areas. View our list below to find the a Hangers Cleaners near you.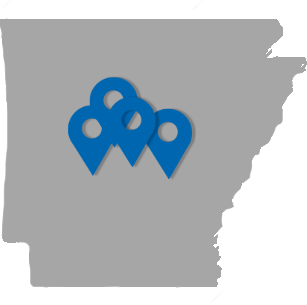 Pulaski County
Virtually all areas
Little Rock
North Little Rock
Maumelle
Sherwood
Jacksonville
Mablevale
Roland
Ferndale
Saline County
Benton
Bryant
Alexander
Bauxite
Salem
Shannon Hills
Looking For a Store?
You can view our many locations here.
We know that your life is busy. We try to make things a little bit easier for you by offering free dry cleaning delivery and pickup. Yes, that's right. We even include pickup. If you are a returning customer, login here. If you are a new customer, click below to sign up.